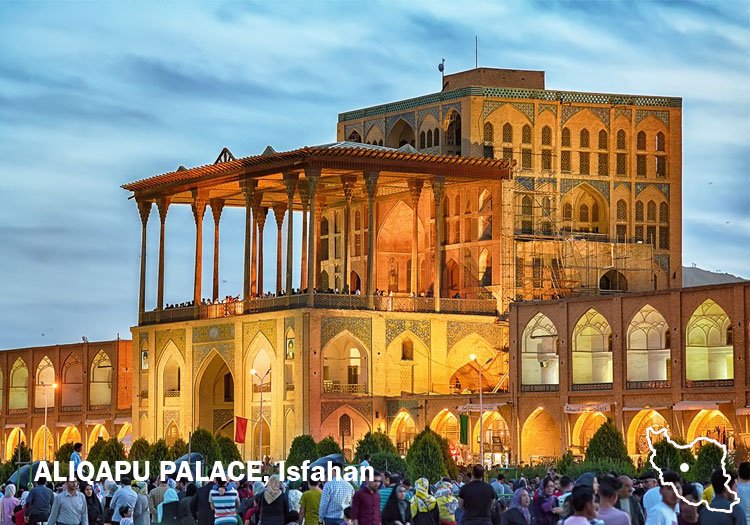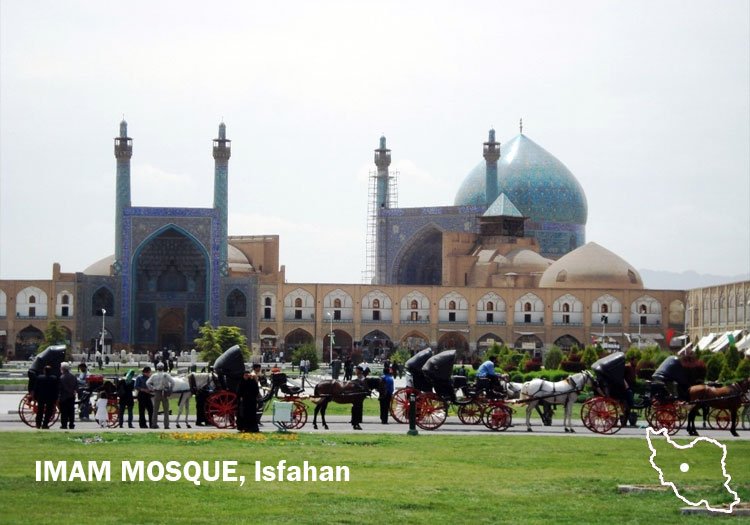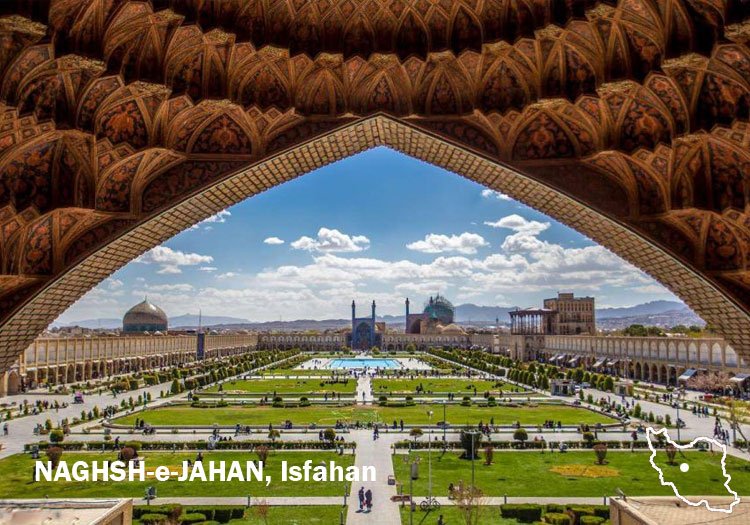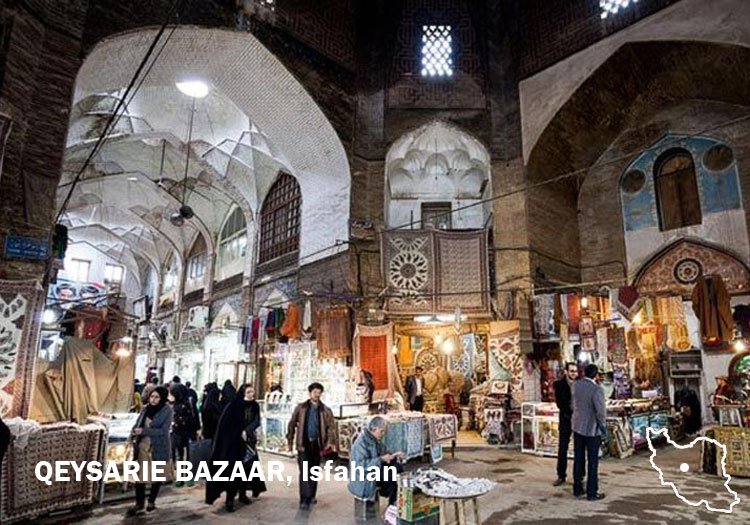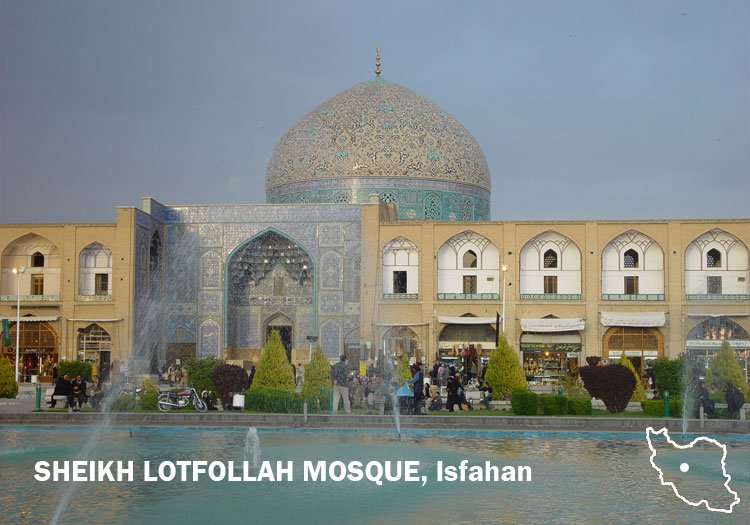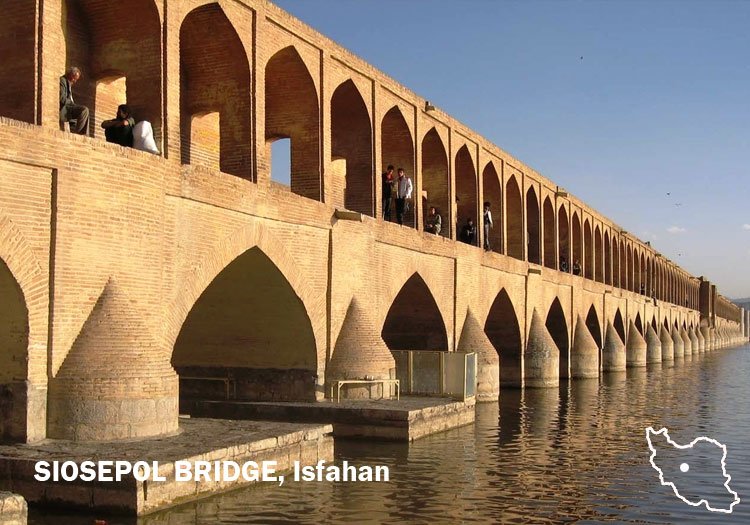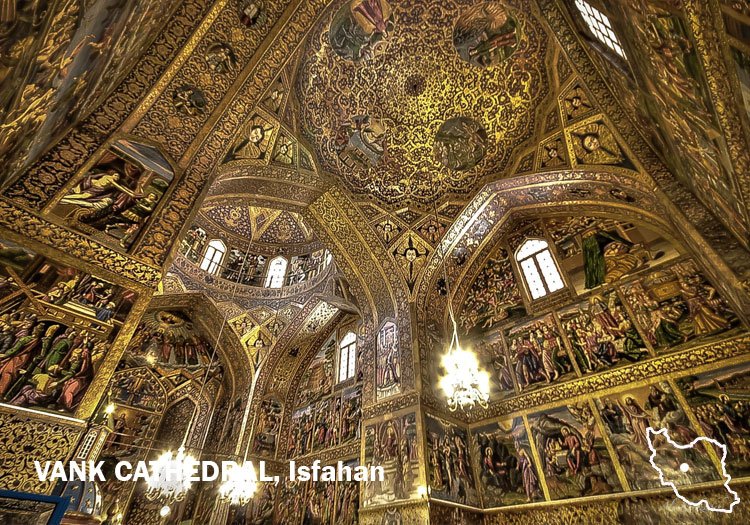 The capital of Isfahan province, and the Persians call it Nesf-e Jahan (Half The World)
Isfahan is one of the oldest cities of Iran with the 1,001,000 population located 414 km south of Tehran and 481 km north of Shiraz. This 2500 years old city served as Persia's capital from 1598 to 1722.

Isfahan was a crossroad of international trade and diplomacy, and therefore was a kaleidoscope of resident languages, religions, and customs. The city is known for its silver filigree and metal work.

This city is renowned not only for the abundance of great historical monuments, but also for its Life-Giving River, The Zayandeh-Rood, which has given the city an original beauty and a fertile land. Isfahan is filled with old gardens and some of the best sights in Iran.

In the Arsacides (Parthians) era, Isfahan was the center and capital city of a wide province, which was administered by Arsacide governors.

In Sassanids time, Isfahan was governed by "Espoohrans" or the members of seven noble Iranian families who had important royal positions, it played a residencial role for these noble families as well. Moreover, in this period Isfahan was a military center with strong fortifications. This city was occupied by Arabs after final defeat of Iranians.
After Islam, Isfahan was under domination of Arabs, like other cities of Iran, till the early 10th century A.D., and it was paid attention only by Caliph Mansour. In the reign of Malekshah Saljooghi, Isfahan was again selected as capital and began another golden age. In this period, Isfahan was one of the most thriving and important cities of the world.

This city was conquered by Mongols in 13th century A.D. and they massacred the people. After the invasions of Mongols and Taymour, as the result of its suitable geographic situation, Isfahan flourished again especially in Safavid time, which developed considerably.

After selection of Isfahan as capital by Shah Abbas I (1587-1629) who unified Persia it reached to its pinnacle of briskness. Isfahan had parks, libraries and mosques that amazed Europeans, who had not seen anything like this at home. The Persians called it Nisf-e-Jahan, half the world; meaning that to see it was to see half the world.

Isfahan became one of the world's most elegant cities. In its heyday it was also one of the largest with a population of one million; 163 mosques, 48 religious schools, 1801 shops and 263 public baths.

Decline of Safavid dynasty by Mahmood Afghan and conquest of Isfahan a 6 month siege, caused a degeneration period for this city. In Afsharieh and Zandieh times it flourished again but during Qajars reign, due to choosing Tehran as capital, Isfahan began to decline once more.
Isfahan, regarding its historical and geographic conditions, was paid attention during Pahlavi time and some endeavors were made for repair and restoration of historical monuments. Moreover, Isfahan and the province redeveloped and industrialized rapidly. During last two decades, Isfahan developed with a very high rate of acceleration from urban development point of view, highly observing restoration of historical monuments.

Today, Isfahan is a major industrial center and also is one of the important tourism centers of Iran and the world.