Leave your Iran visa application in professional hands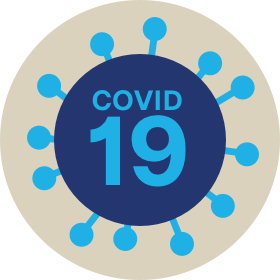 COVID-19 Iran Travel Update (22 May 2022)
Visas are currently issued.
Upon entry to Iran, all travellers above 12 years old must present :
- COVID vaccination proof (in English), two vaccines at least. At least 14 days should have passes from the last vaccination, or
- Negative PCR Test report (in English), issued within last 72 hours.

Iran Visa Authorization Code for only EUR36.00!*
* Except for British, Canadian and American passport holders.
A comprehensive guide to Iran visa and the application center for Iranian visa application. You can find detailed information about Iran visa types, terms, fees and procedures on this website and apply for them online.
When you use travel services, operated by IranianTours.com. Please quote '#IT2023' in your visa application's comment box, if you wish to use this option.
Visa Free Countries
The holders of the following countries ordinary passports can enter Iran and stay for up to the mentioned duration without a visa :
Armenia (90 days)
Azerbaijan (30 days)
Bolivia (30 days)
Egypt (30 days)
Georgia (45 days)
Lebanon (30 days)
Malaysia (15 days)
Oman (30 days)
Syria for (90 days) (but only if arriving by air straight from Damascus)
Turkey (90 days)
Venezuela (15 days)
China (15 days)
Apply Now - Visa Grant Notice only for EUR36.00
Alternatively, you can copy-paste the following form into an email, complete it and send it back to us along with your photo and passport copy  to [email protected].
Personal Details
First name:
Last name:
Gender:
Marital status:
Father's full name:
Nationality:
Date of Birth:
Former nationality (if you had):
Occupation (job):
Passport details
Passport number:
Place of issue:
Date of issue:
Date of expiry:
Trip details
Visa collection point:
Estimated visa collection date:
Point of entry:
Planned date of entry:
Duration of stay (days):
Year of last trip to Iran:
Itinerary:
Contact details
Email:
Telephone:
Home address:
Processing type: (Normal / Urgent)
Comments:
NOTICE:
– By submitting the application you accept our terms and conditions.
– The process may face delays due to MFA's decision for more investigations. However , the above mentioned process times are met in most cases. Please notice that Thu. and Fri. are weekend days is Iran and not counted as working days for the process. Public holidays are also added to non-working days. (list of public holidays)
– Should you have a personal host in Iran, please complete and email the hosting from to us.
– All decisions for granting any visa remains with the government authority. IranianVisa.com is not affiliated with the government. IranianVisa.com charges a professional fee to provide a number of value added services.
NOTICE: If you have problem with submitting the form on your computer, click here to download a blank form.
Please fill it and send it to  [email protected]
IMPORTANT! If you do not receive messages from us in time, check your email account's Bulk or Spam folder. Some messages may be filtered there by mistake. You can add our email address to your safe senders list to avoid missing important message from us.
Iran tourist visa is waived for ordinary passports of :
Armenia (90 days), Azerbaijan (14 days), Bolivia (30 days), Egypt (20 days), Georgia (45 days), Lebanon (30 days), Malaysia (14 days), Syria (90 days), Turkey (90 days)
SERVICE UPDATE:
– The application processing is slower in Mar. due to Iranian new year holidays.
– These consulates are currently closed :
Ottawa, Riyadh, Jeddah, Manama
You can use other Iranian consulates or airports for visa collection.
– USA, UK and Canada passport holders may be requested to provide more information about their work, study and travel history.
– The application time is currently longer for USA, UK, Canada and Ireland passport holders. There is surcharge fee for these nationalities.
– See reviews about different consulates here.
I tried to get an Iranian visa in December but at that time could only find travel agents that charged more than the price of a flight to arrange the visa. When I tried again in May I found iranianvisa.com. They did everything they said they would very quickly and efficiently and I got my visa with no problems and little expense. I will definitely use them again. The service is brilliant and I cannot think of any way it can be improved. Please keep it going and don't put up the price. Khaley mamnoon!
I found the process very easy and e-mail communication very quick. However it took much more than 10 working days and was getting worried about not receiving any feedback after that long time. But I understand that you have nothing to do with the delay, it is because of the MFA process, but i must admit i was beginning to think i will not have the visa and never hear from you again! Thank you again for everything, i will tell other travelers about your website if they want to go to Iran!
Excellent service which made the process very easy in the end. A real boon considering the need to get a travel authorization code befor a visa application can be processed. I wish I had known about the service earlier.
Update : Iran visas can now be issued on a paper for most nationalities, and your passport does not get stamps when entering/exiting Iran.
How to get an Iranian Visa?
According to the regulations of the Iranian Ministry of Foreign Affairs, a Tourist visa is issued for foreign nationals who are interested to travel to Iran individually or with a group for the purpose of visiting Iran, or their friends and relatives.
This visa is issued for a maximum stay of 30 days with the option of extensions in Iran. The visa remains valid for a period of 3 months from the date of issue. Depending on your nationality and the consulate which you refer to, it is possible to submit your documents and receive a visa after some days without any reference from Iran or  apply through the new e-visa system. But it can be a time-consuming or even fruitless attempt, specially when you are applying out of your country.
Most consulates need an authorization letter from the Ministry of Foreign Affairs in Tehran. Getting this authorization is the most important step in visa application process. There is not much left when you have this code. You will usually have your visa in 1 or 2 days, after having the visa code. 
You may also apply for an Entry (Business) visa, which needs an invitation letter form your Iranian host, but keep in mind that traveling only with a tourist visa enables you to enjoy special tourist rates with hotels and etc.
Filling the form
There will be a formal application extracted from your submitted data to be sent to the Iranian Ministry of Foreign Affairs which authorizes the consulate for visa issue. Be sure that the details have been entered correct, since they must match your passport info and the documents which will be submitted later to the consulate for collecting the visa.
Payment of the service fee
You will receive the service bill and the payment instructions after the submission of the application. This charge is different from the visa fee which you must pay to the consulate for stamping your passport (step 4).
Receiving the visa code
The output will be an authorization letter which will be transmitted to the Iranian Consulate which you have indicated in the form. You will receive the visa code and a visa grant notice document  with which you will be able to collect your visa. This code is only valid to the mentioned consulate and only for a month from the date of issue. You may request us to forward it to another consulate with an extra charge.
Collecting the Visa
Having the reference code, you will refer to the consulate with your passport (which must be valid for the next 6 months), the completed visa application form (which can be picked from the consulate or be downloaded from their website), 2 new passport size photos (may not be needed sometimes), the visa fee (which depends on your nationality) and the authorization reference code, (Always check the needed documents with the consulate, as there may be differences from one consulate to another.) You may also be able to send the documents and receive the visa by mail. Contact the consulate for more details. Find a directory of all Iranian consulates here.

Download and complete when collecting the visa from the consulate
Entering Iran
You can now enter Iran!
Let us know your feedback. Inform us if the visa collection process was straightforward or if you faced problems. If there is any problem, we will remain with you for solving it until you receive the visa. We rely on our clients for upgrading our service based on the feedback provided by them. You will have us still present when you travel in Iran. Feel free to contact us for any questions, assistance or needed services. You may ask for a visa extension from the Police Dep. of Foreign Aliens Affairs when you are in any Iranian major city.
IranianVisa.com's Visa Stat. :
| | Nationality | % of Applications | Approval % |
| --- | --- | --- | --- |
| | United Kingdom * | 19.7% | 96% |
| | Germany | 11.8% | 98% |
| | Australia | 9.6% | 96% |
| | Netherland | 9.6% | 96% |
| | Canada * | 9.6% | 96% |
| | France | 9.6% | 96% |
| | Spain | 9.6% | 96% |
| | Italy | 9.6% | 96% |
| | India | 9.6% | 96% |
| | South Korea | 9.6% | 96% |
| | China | 9.6% | 96% |
| | Slovenia | 9.6% | 96% |
| | Ireland | 9.6% | 96% |
| | New Zealand | 9.6% | 96% |
| | Switzerland | 9.6% | 96% |
| | Sweden | 9.6% | 96% |
| | Belgium | 1.2% | 97% |
| | Russia | 0.8% | 98% |
| | United States | 3.4% | 95% |
| | Austria | 0.8% | 98% |
| | Rest of the countries | 12.9% | 97% |
* Restrictions
 apply to British and Canadian passport holders. * Special Regulations apply to Americans (Guide escort and advanced travel arrangements required.)
New Service
Visa Collection from the Iranian Consulate in London
ِDon't worry if it's difficult for you to travel to the Iranian Consulate in London.
We can now help with collection of visas from the Iranian consulate in London. You can leave the whole process to us. You need to send the documents to us, we collect the visa on your behalf and send it back to you along with your passport.
Please contact us by email if you need such assistance.